Our Address
Sharecost Rentals & Sales
1716 Northfield Road
Nanaimo, BC Canada V9S 3B2
(250) 758-2401
Map Instructions: Turn on interactive map. Click the arrow symbols on the top-left corner of the map to move it around, and the plus (+) and minus (-) symbols to zoom in and out.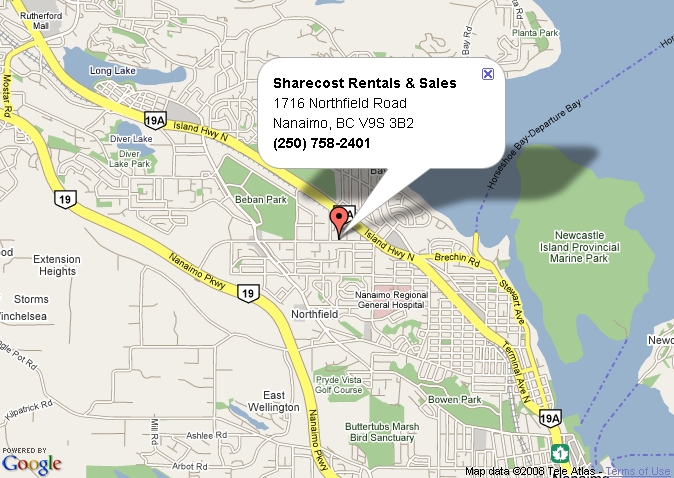 How To Find Us
We are conveniently located in Central Nanaimo at 1716 Northfield Road. You can access Northfield Road from the Old Island Highway or Bowen Road; there is also a Northfield Road exit off of the Nanaimo Parkway.
We're located closest to the Island Highway end of Northfield, in-between the European Car Specialty shop and the Nanaimo Super-Shine Car Wash - just look for our blue and red sign, and the colourful mural on our fence.
You can also use Google™ Directions to get visual directions to Sharecost from wherever you are.