Nanaimo's One-Stop Hardscape Shop
Make no mistake: Sharecost is your best source for paving stones, slabs (concrete and porcelain), and retaining wall blocks.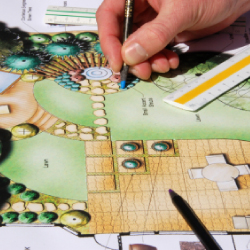 We have access to over 500 different products from a large range of manufacturers, and the staff on hand to help you from the planning stage, to delivering materials, right to the finishing touches.
The power of pavers.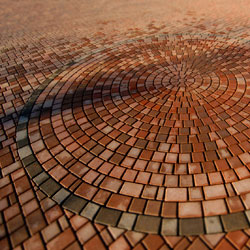 Properly designed and installed, interlocking pavers are more durable and have greater strength than asphalt or poured-in place concrete slabs. In fact, paving stones have been around for over 2000 years, dating back to the Romans building the first interstate system using segmental pavement.
There is nothing better looking than a patio, walkway, or driveway built with concrete pavers. Available in a huge variety of patterns and colours, you can perfectly complement any landscape with paving stones.
We have access to nearly every brand and style available from all the major manufacturers, so you'll never have to compromise when planning your project at Sharecost.
The scale of slabs.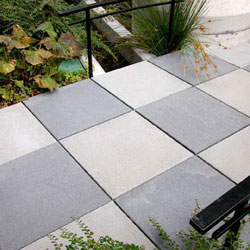 Paving slabs (available in concrete and porcelain) are an alternative to paving stones for walkways and sitting/patio areas, and are generally less expensive per square foot than interlocking paving stones.
Available in a range of sizes from 12" square to 24" square, it's possible to get a paving slab patio laid relatively quickly. Try combining sizes and colours to create a dynamic look!
Please note: due to the difference in design and size, paving slabs cannot be used for vehicular use, and are restricted to pedestrian areas only.
Building with blocks.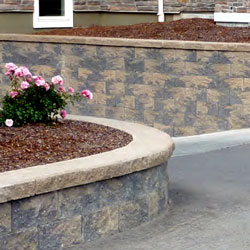 Retaining wall blocks are a versatile, long-lasting solution to many landscape projects, from building raised garden beds to terracing an entire backyard.
Available in a variety of sizes, styles, and colours, we're able to match up the perfect block for your landscape – and your budget.
Plan, plan, plan.
Installing pavers, slabs, or retaining wall blocks is sort of like painting: it's all about the prep work. With a few key pieces of rental equipment and our staff's know-how, you can build a professional installation that will give your landscape a serious wow factor.
And remember, if you'd rather not install it yourself, we can set you up with professional installers as well!
Our 4-step design program:
1: Bring in your ideas.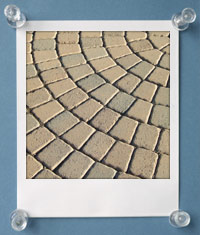 First things first - you should do some research, online and in your neighbourhood, and see what colours and designs you like.
Once you've done some research, gather up all of your pictures, plans, magazine cutouts, and questions for your patio, walkway, or driveway - and bring them into the store.
Good places for inspiration:
2: We'll brainstorm with you.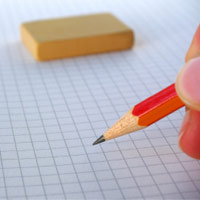 Once you've brought in your materials, we spend one-on-one time with you to ensure you get the hardscape of your dreams.
We will guide you through selecting the appropriate pavers for the desired application as well as colours and a design that fits with your landscape.
3: We'll crunch the numbers.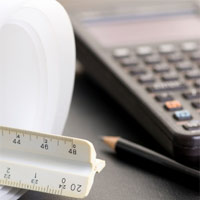 Now that we know what we're building, we do all of the calculations for you to determine the right amount of pavers, bedding sand, road-base, and geo-textile required to complete your job. We stock all of the items you'll need to complete this job, from start to finish.
4: You'll build.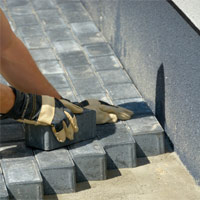 Finally, we'll arm you with all the info and materials you're going to need to install a professional hardscape with interlocking pavers, slabs, or retaining wall blocks.
You can pick up - or we can deliver - all of the right rental equipment and project supplies right to your job-site.
Installation does require some work – we're not going to lie to you – but it's probably less than you think. With our supplies and knowledge, you'll be able to complete a professional paving stone project that you can be proud of.
Post-installation support.
Remember, if you encounter any problems, we are here to help. Contact us anytime you need assistance.
Getting started.
Phone us anytime at (250) 758-2401 or visit our store at 1716 Northfield Road in Nanaimo, BC with your materials and ideas (see Step 1) to get started.