Your Cutting & Bending Options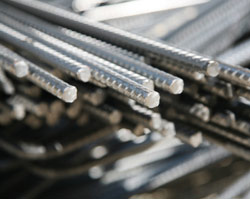 We will cut and bend small quantities of rebar when you purchase from us for no additional charge.
Cutting/bending large quantities of rebar will be charged by the hour.
DIY Rebar Fabrication
If you prefer to do your rebar bending and cutting on-site, we also rent electric and manual rebar bender-cutters:
Rebar for sale.
We sell a variety of diameters of rebar - including 10mm, 12mm, 1/2", and 15mm. Lengths are approximately 20 feet. Phone us at (250) 758-2401 for further details and pricing information.