Transform Your Space
Water gardens transform an outdoor living space into a beautiful paradise where you can relax, unwind, and enjoy quality time with family and friends.
Water features become the focal point of any garden with their melodious tunes and natural ability to attract a variety of birds and butterflies.
Whether you tuck a decorative fountain near the entrance of your home or create a backyard habitat with an ecosystem pond and waterfall, you'll find each day enhanced when you waterscape your landscape.
Tie it Together with Stone
Natural stone is a must for most pond projects, no matter how large or small. Notice how stone plays an integral role in the photos on the right?
We partner with suppliers from across British Columbia to bring the best natural stone products to Nanaimo. From slate and flagstone, to boulders and columns, we have the right piece for your pond project. Learn more!
From Vision to Reality
Whether you have an expansive lawn or a small balcony, you'll find a water feature to suit your lifestyle and budget – and we have what you need to take your vision to reality!
Supplies We Stock
Pond & Water Garden Kits
Pond Filtration
Liner & Underlayment
Hose & Pipe
Lighting
Water Treatment
Decorative Products, such as gravels
Natural Stone, such as slate
Installation Tools & Rental Equipment
Brands We Stock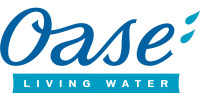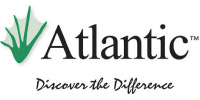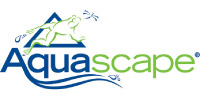 Why Aquascape?
Sharecost proudly stocks Aquascape-brand pond and water feature supplies.
Aquascape's vision focuses on an ecosystem approach to water features that relies on the most natural balance of circulation, filtration, plants, fish, and rocks and gravel to ensure sustainability.
Listed are just some of the benefits of Aquascape water features:
Leading water garden innovator in North America.
Inventor of the low-maintenance ecosystem pond, which is the #1 contractor-installed water garden.
Products are field-tested before going to market.
Professionally-installed and do-it-yourself water feature products are available.
Educational tools available such as books, brochures, e-newsletters, comprehensive website, local seminars, and the North American Water Gardening Society (www.nawgs.org).
Premium products in consumer-friendly packaging with complete installation instructions.
Wide range of products from garden décor to advanced water features.
Products are user-friendly.
Ongoing field and research development to bring the best quality products to market.
Residential and commercial applications are available, from the smallest water feature to the most advanced.