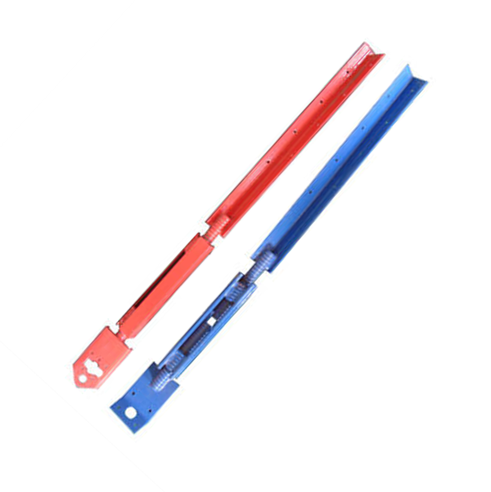 Also known as:
"Form Aligner", "Turn-Buckle", or "Form Screw"
Whatever you call it, this is an essential tool to ensure your foundation wall cures straight
This metal bracket is designed to be anchored to the ground with a form stake and nailed to a 2×4 that then attaches to the form work.
Turn the buckle by inserting the formstake and twisting in the appropriate direction to PUSH or PULL to true-up the formed wall. After the concrete is poured into the formwork, and still in the "plastic" state, re-check the forms for straightness and turn the buckles to true-up the alignment for a perfectly straight concrete wall.
EACH BRACE WEIGHS 7 LBS