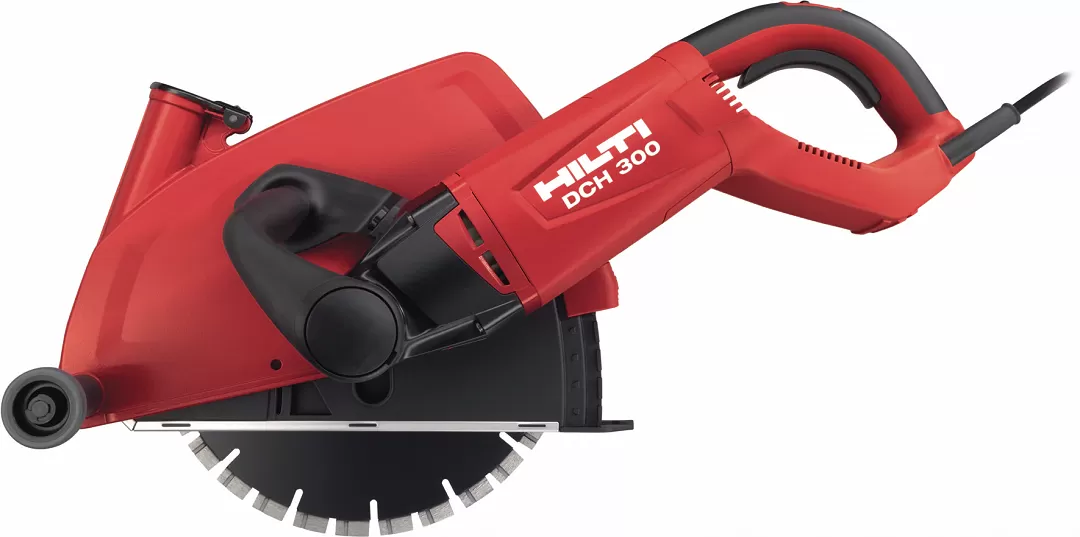 With the 12" blade, this saw will still cut 4-1/4" deep which works well for most interior concrete slabs.
1" blade arbor.
Note: rental price does not include blade rental.
The electric Hilti DCH300 is the right choice for interior work when cutting concrete slabs or concrete walls in a pre-finished home or commercial space.
Used with a vacuum capable of dust extraction, the dust shroud on this saw helps minimize concrete dust in the work-space.
This is the best alternative to a 14" gas cutoff saw when working indoors as there are no exhaust fumes with the electric power-source.
Note: MUST be used with a vacuum system. DO NOT run with water.