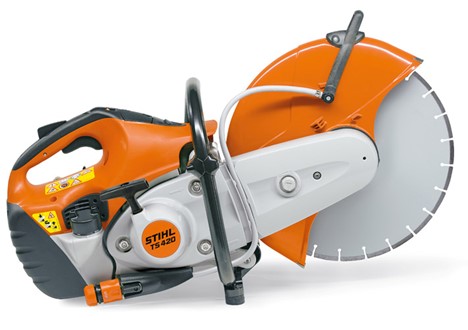 Note: rental price does not include blade rental.
The TS420 is so popular, it could possibly be called "the standard" to which other cut-off machines are compared. Users like it because it is compact, lightweight, reliable and proves itself day in and day out, all day long.
Thanks to its 14" cutting wheel, the TS420 will handle cuts up to 4.9 inches in depth.