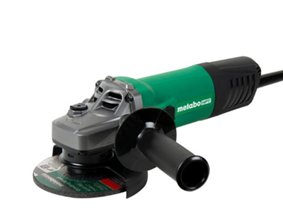 We carry a large variety of grinding discs in-store.
Our 4-1/2" Hitachi Angle Grinder is great for grinding iron, bronze, aluminum and welds, and cutting soft steel, concrete, and some stone.
Grinding cups are available for rental. Carbide and diamond discs as well as diamond cups are also available for sale – see the Rental Desk for details.